Gridmaster Tickets 1-40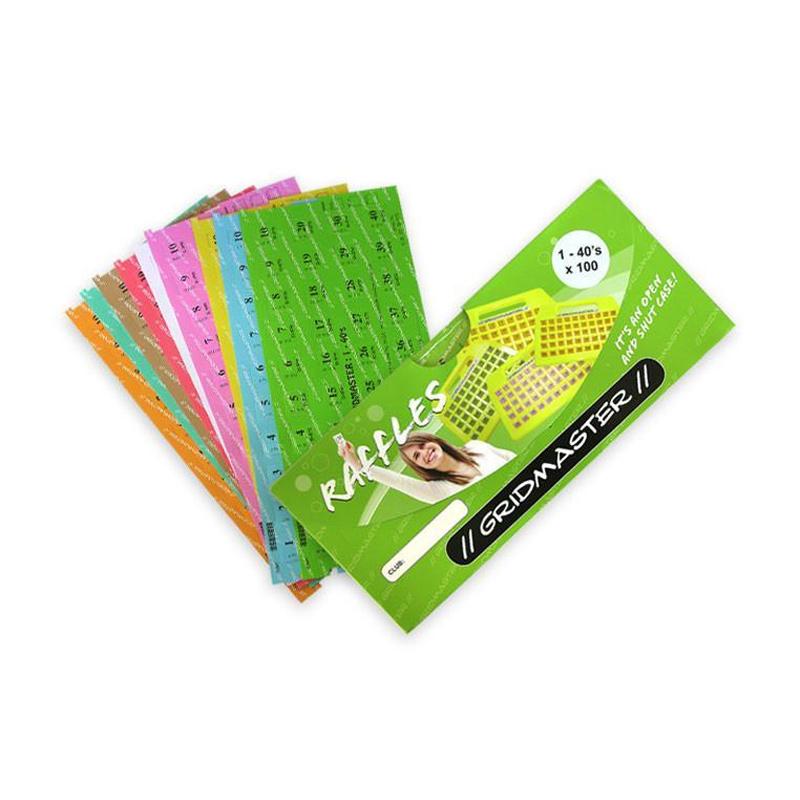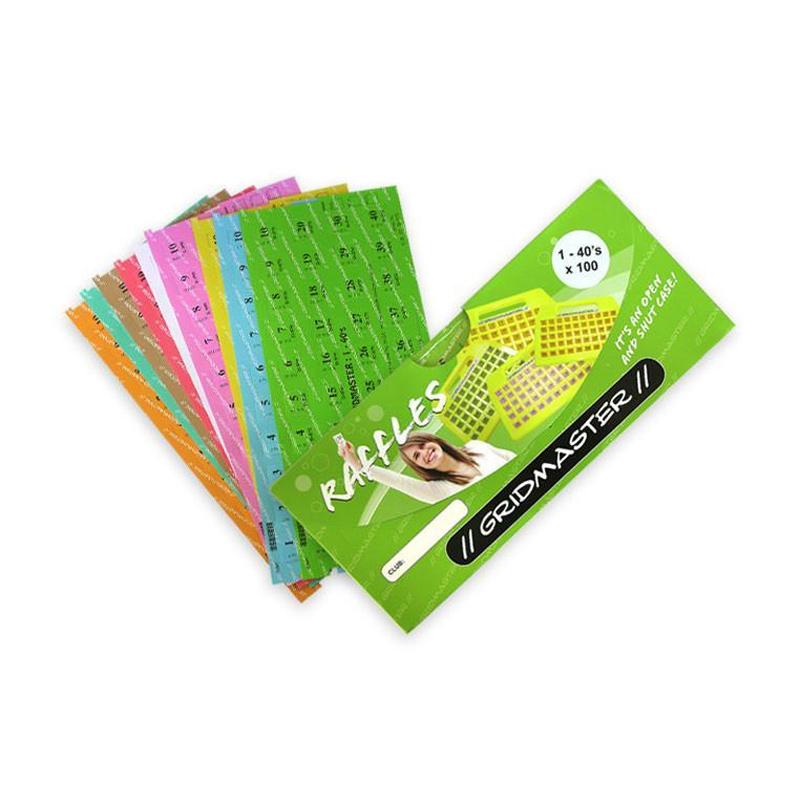 Gridmaster Tickets 1-40
Gridmaster Tickets 1-40
Pack of 100 Raffles
Serial numbered, colour coded, easy to use.
Our 1-40 raffle ticket sheet is yet another option for those smaller raffles.
One 1-40 ticket sheet will fit into each Gridmaster Board.
The brightly coloured raffle ticket sheets fit quickly and easily into the Gridmaster Raffle Ticket board. The large ticket numbers are easily seen which means buyers can quickly pick their favourite number!
Each ticket set has a space to write the winning number, plus the date of the raffle and the name of the person selling the tickets for audit purposes. Raffle tickets are matched back to their originating sheet once they have been torn off, even if you run several raffles at once, as all tickets from a set are imprinted with a unique name and code which is duplicated on the originating sheet.
Packs comprise of 10 colours: White, green, red, yellow, orange, aqua, blue, pink, grey, brown. These are collated so you have a different colour each time you use a sheet. Each sheet has its own individual sheet name and non-repeating individual serial number.